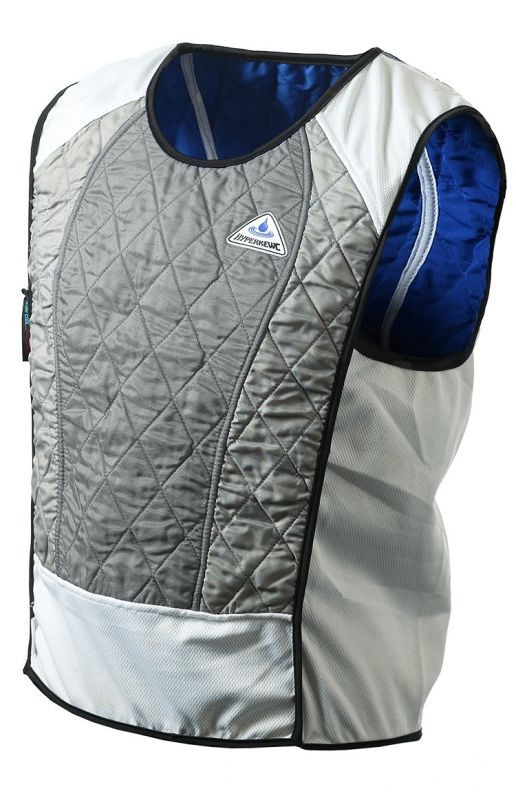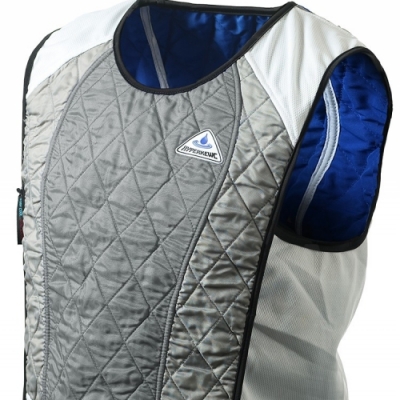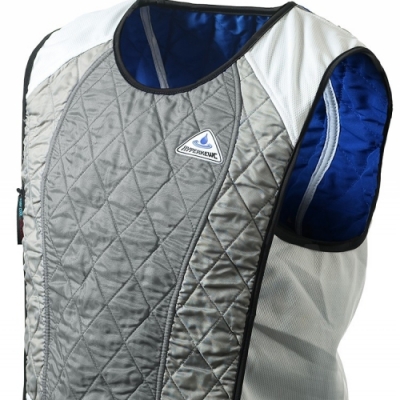 Hyperkewl Ultra Sport Vest Silver
Techniche Hyperkewl 6531 Vest Improves performance during sport and outdoor activities Cost-effective, extended relief from heat stress Activates in cold water 1-2 mins (RRP £65.95)
Easy to Use
Soak garment in cool water for 1-2 minutes the less soaking the lighter the garment **
Gently squeeze out excess water. Roll wrap in dry towel to ensure no drips.
Wear; repeat steps as needed
Hang to dry
Wash in mild, soapy water (as needed)
Before first use: follow activation proceeding 1 & 2 above and let the product dry completely. This is necessary for the cooling fabric fibers to set into the product. Product could feel 'slimy' because of fiber migration after the first activation, this rinses away on the next soaking.
** For shorter events and training periods you will need less soaking time. Experiment for ideal balance.
When fully activated, the garment will feel heavier. However you will gain benefit because your body will use up less energy to maintain normal body temperature during strenuous activity. It can increase your level of performance by up to 20%
Techniche Hyperkewl 6531 Vest Improves performance during sport and outdoor activities Cost-effective, extended relief from heat stress Activates in cold water 1-2 mins
Pull over with mesh ventilation, scoop neck, and side zipper
Ideal for motocross riders, runners, equestrians, and cyclists
Lightweight, easy to activate, and durable
Comfortable quilted nylon outer with HyperKewl™ fabric inner, water repellent nylon liner, and black poly-cotton trim
We currently offer shipping to UK, Ireland and Europe mainland.
We offer free shipping all orders over £20.
Estimated Delivery time: 2-3 days
Return Policy: We accept return on unopened and resaleable item
Please visit Shipping & Postage for more information
Improves performance during sport and outdoor activities

Cost-effective, extended relief from heat stress

Lightweight, durable, reusable and washable; non-toxic

Polymer Embedded Fabric (PEF6519) sewn into garment lining

Wide variety of garments, styles, sizes and colors