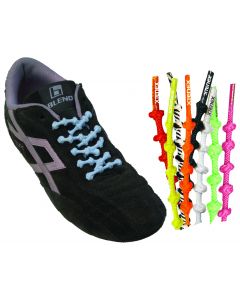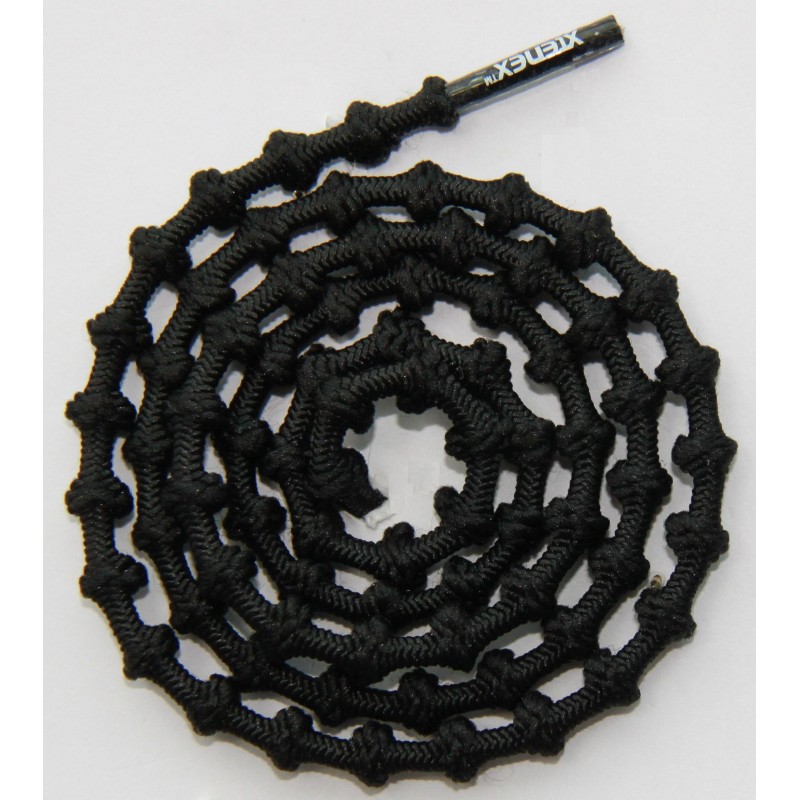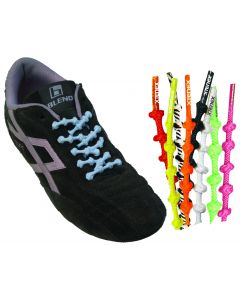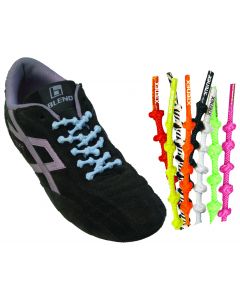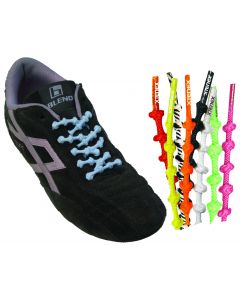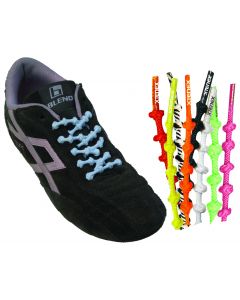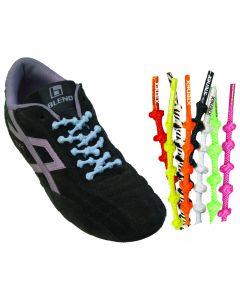 Xtenex Kids/Adults X200 50cm
X200 Shorter Laces for shoes with less eyelets. Elastic shoelace technology that produces adjustable tensioning between each shoe eyelet. Turns lace up shoes into slip-ons maintaining a customised, reliable fit.
These shorter laces are ideal for Children's shoes size 3 and below.
They are also suitable for casual and golf shoes with fewer eyelets.

This worldwide patented technology produces a sustainable customized tension fit between shoe eyelets. Patented Xtenex technology sets incrementally spaced knots along a strong rubber core.
When stretched the knots reduce for adjustment at an eyelet, then systematically reemerge to lock-in an ergonomic fit. The strong rubber core keeps the knots emerged, this allows the footwear to be securely fastened while converting lace-up footwear into convenient slip-ons.
This effective lacing system is perfect for runners, walkers, disabled people, children of all ages, athletes... anyone whose wants comfort, support and a customizable fit.
Length: 50cm
We currently offer shipping to UK, Ireland and Europe mainland.
We offer free shipping all orders over £20.
Estimated Delivery time: 2-3 days
Return Policy: We accept return on unopened and resaleable item
Please visit Shipping & Postage for more information