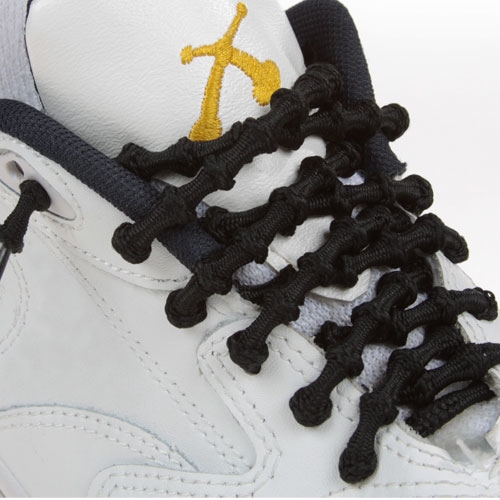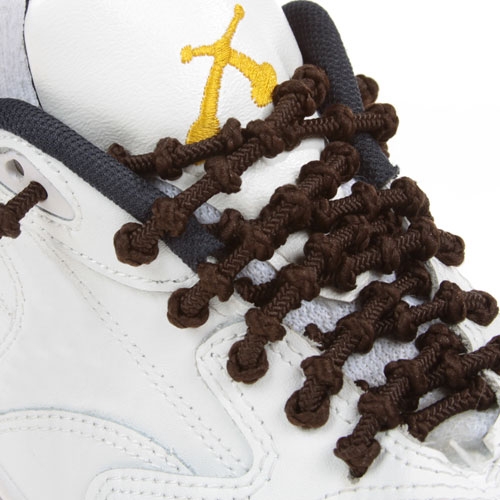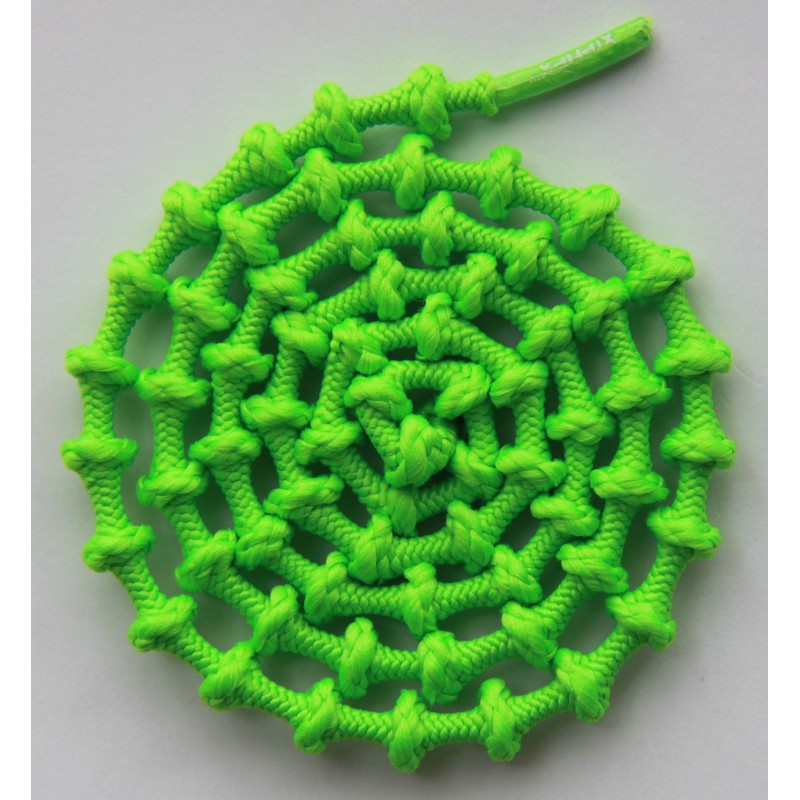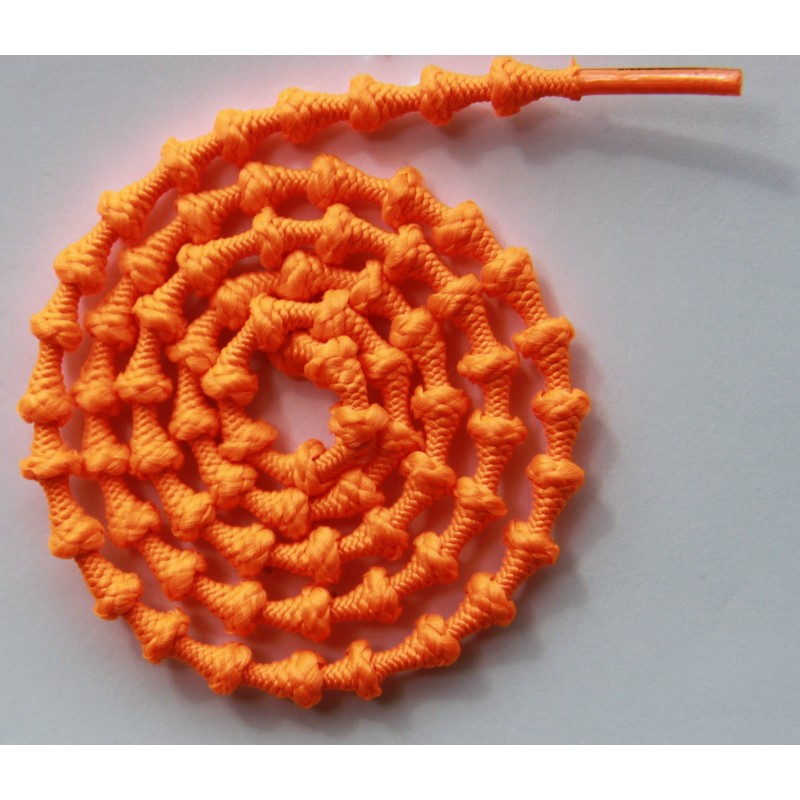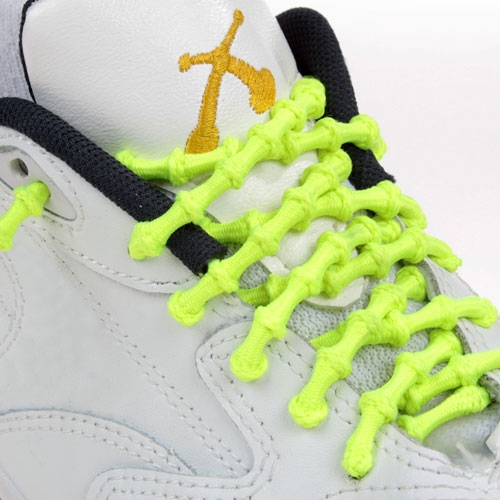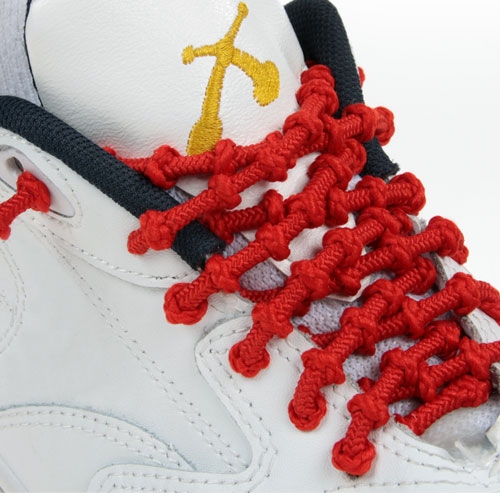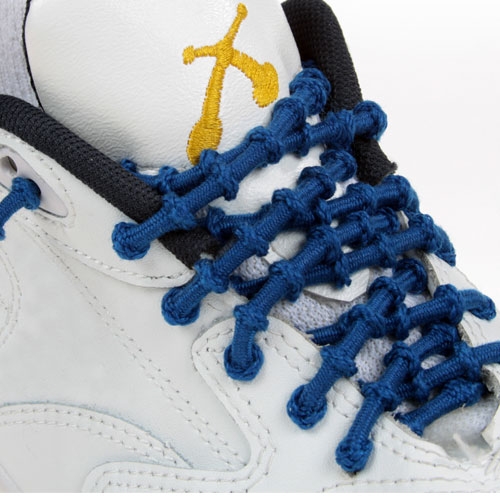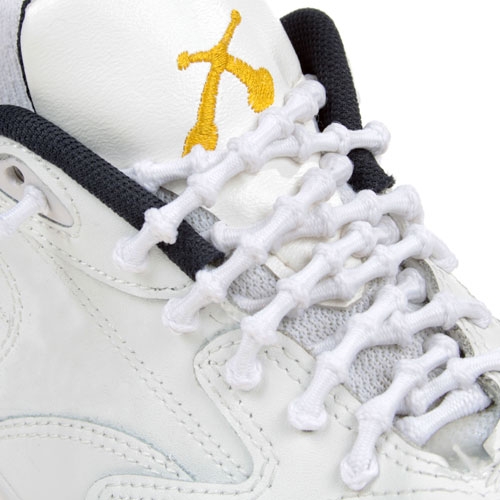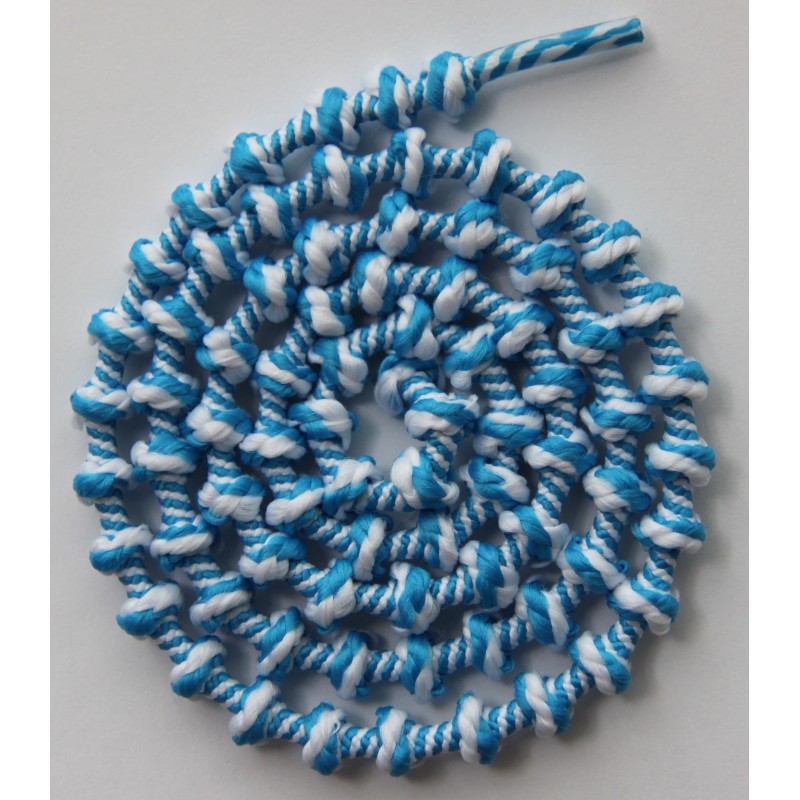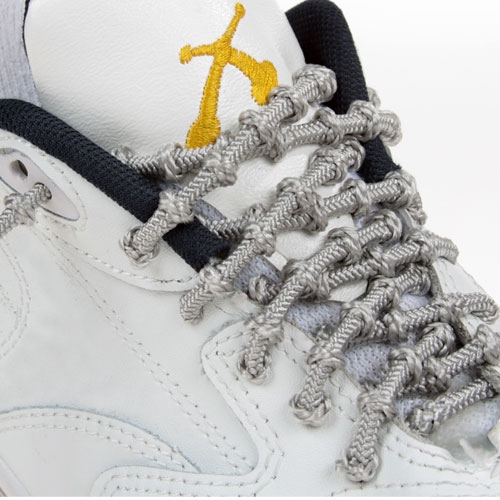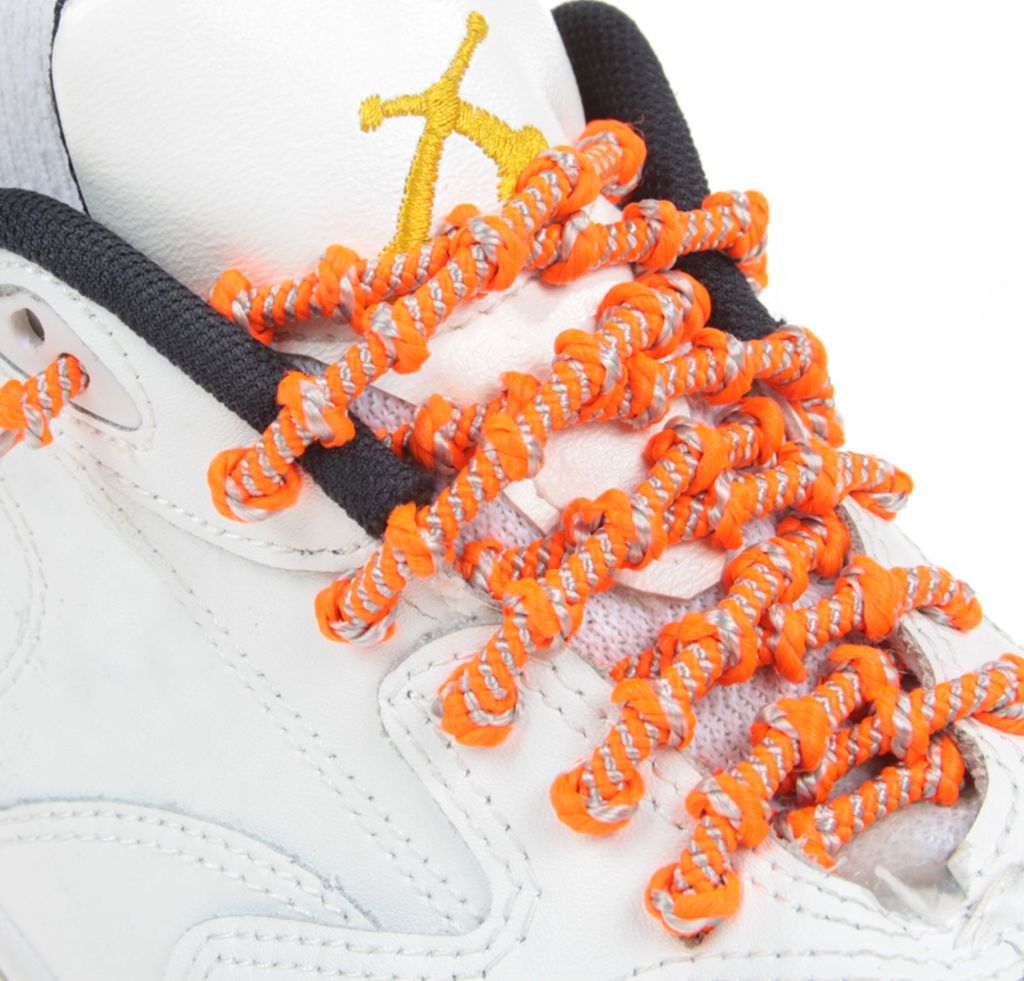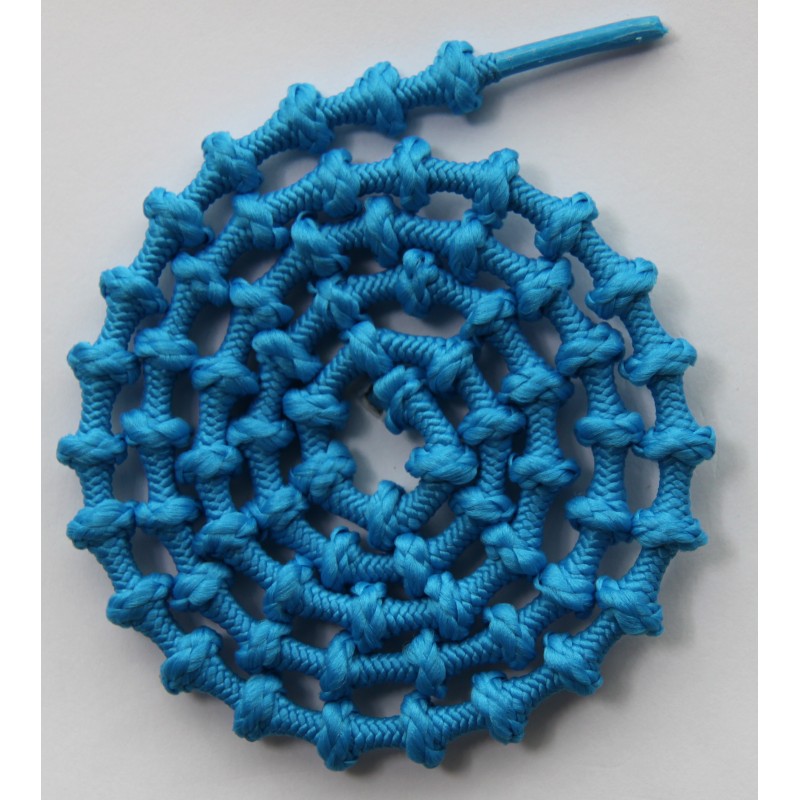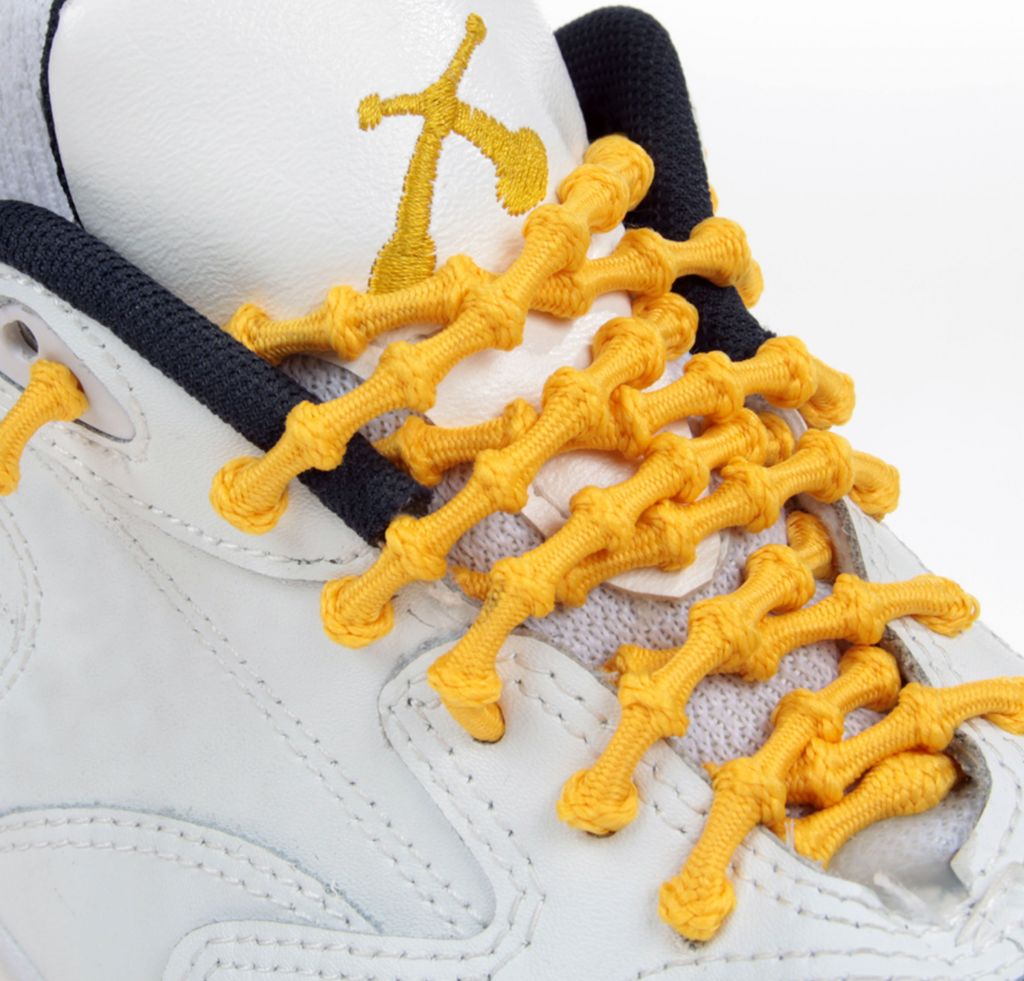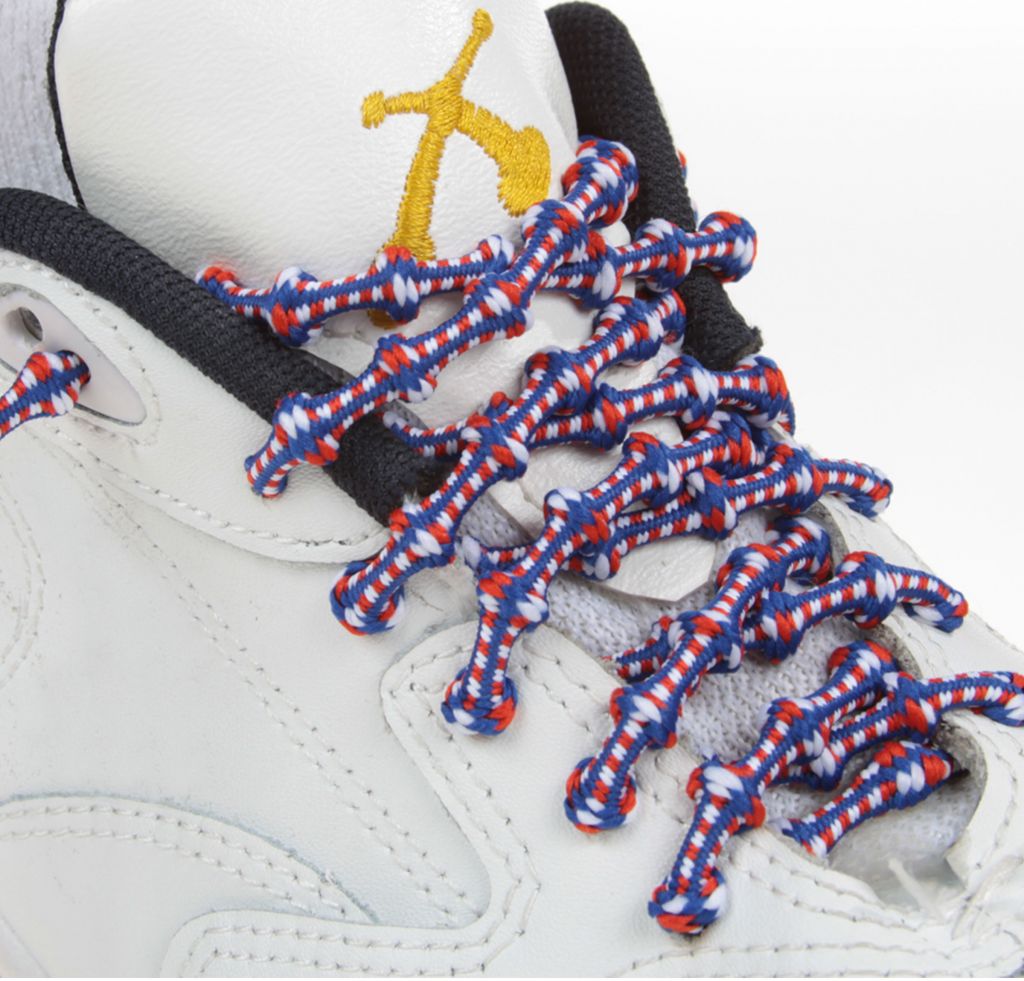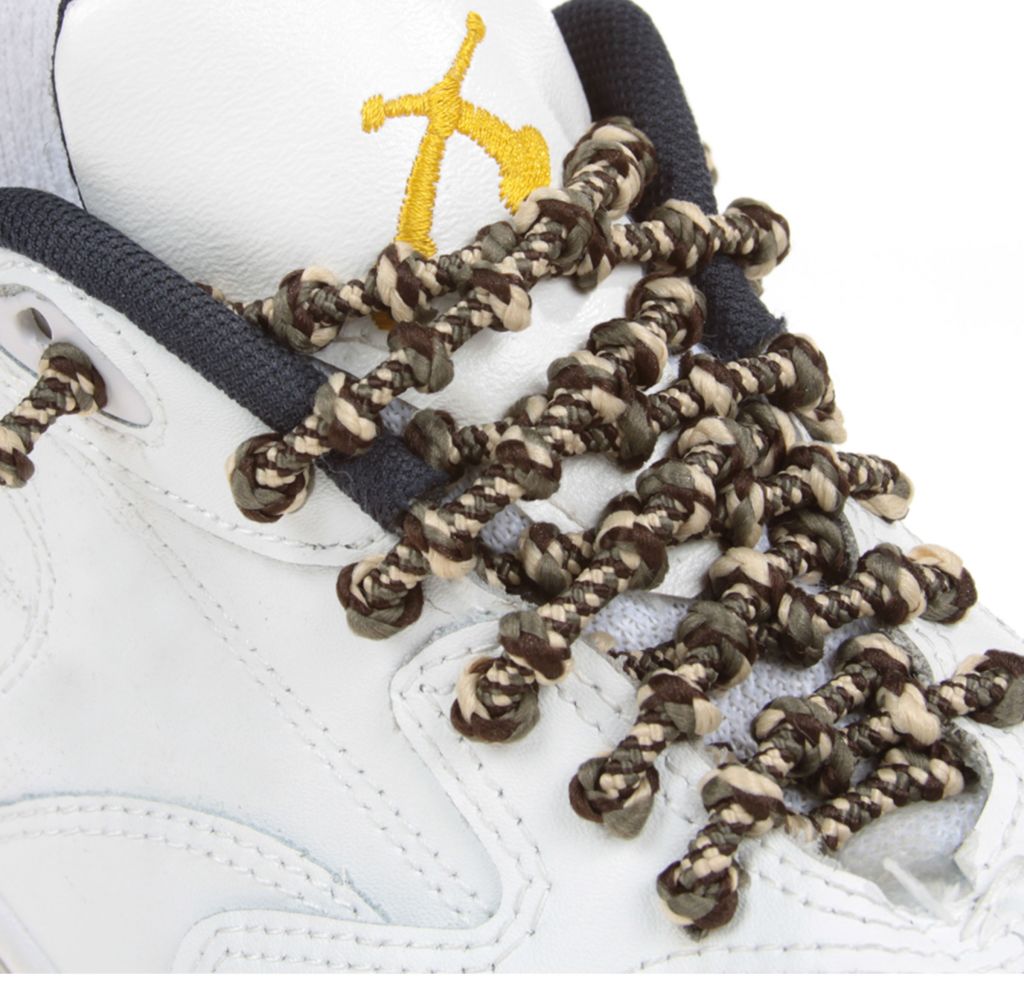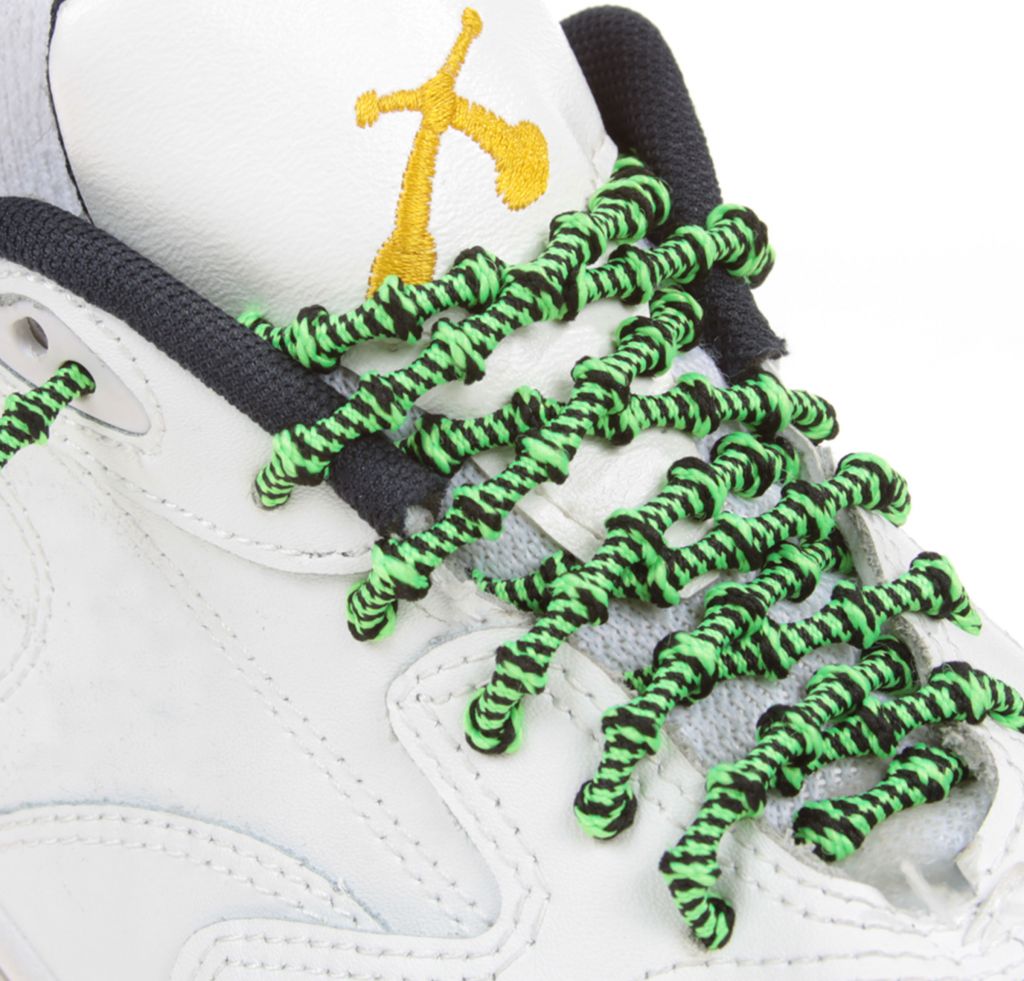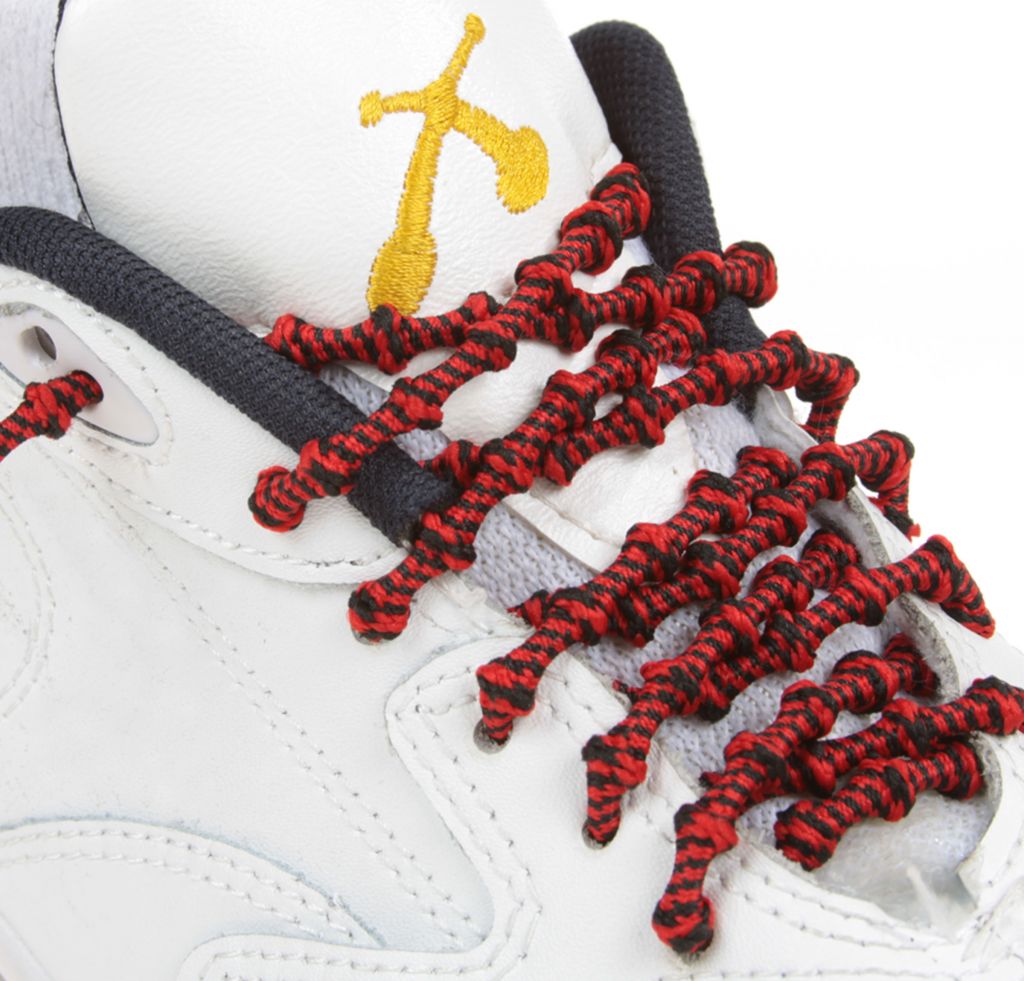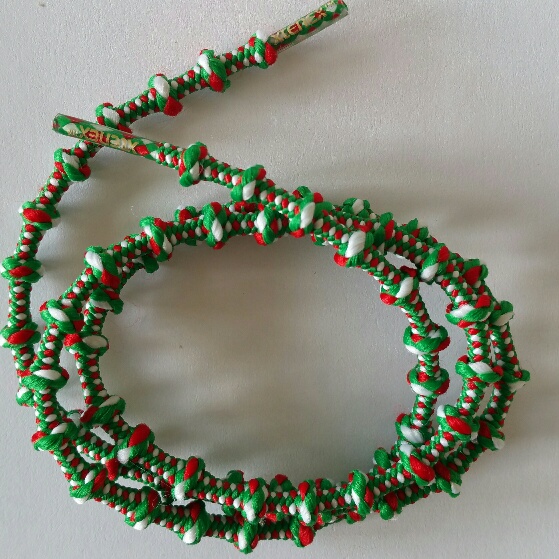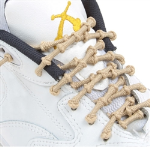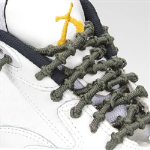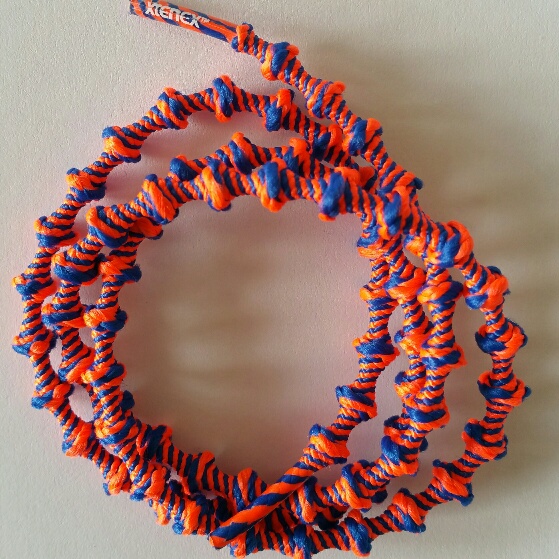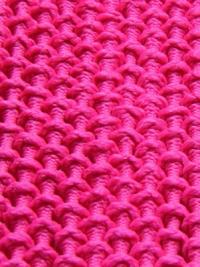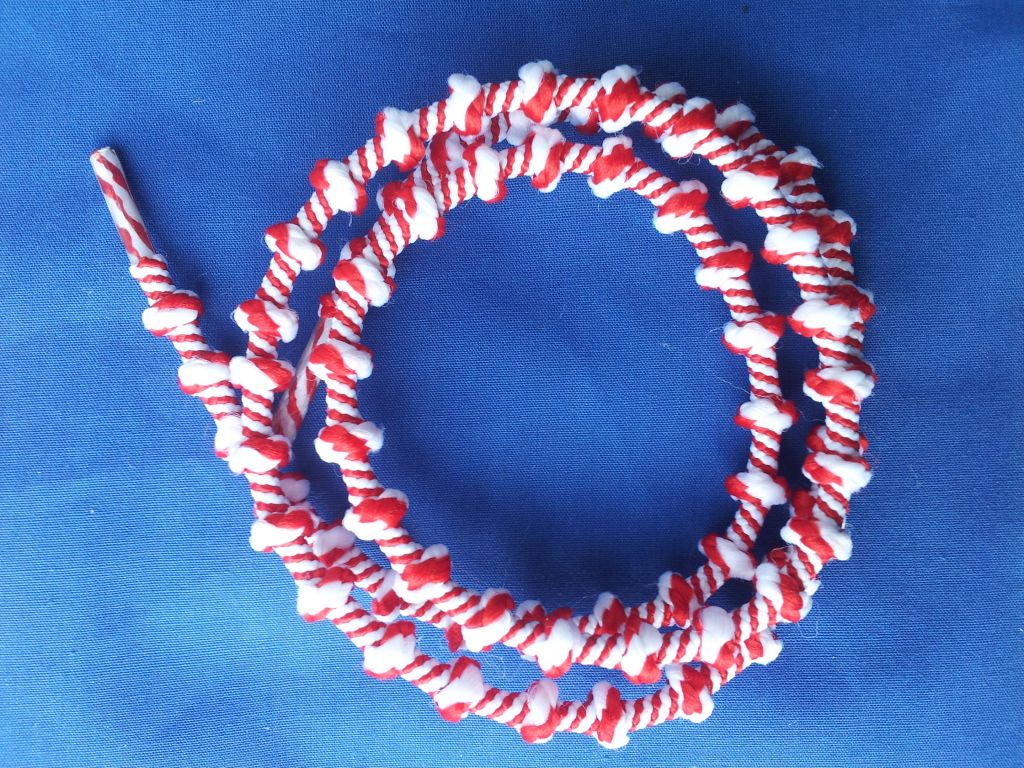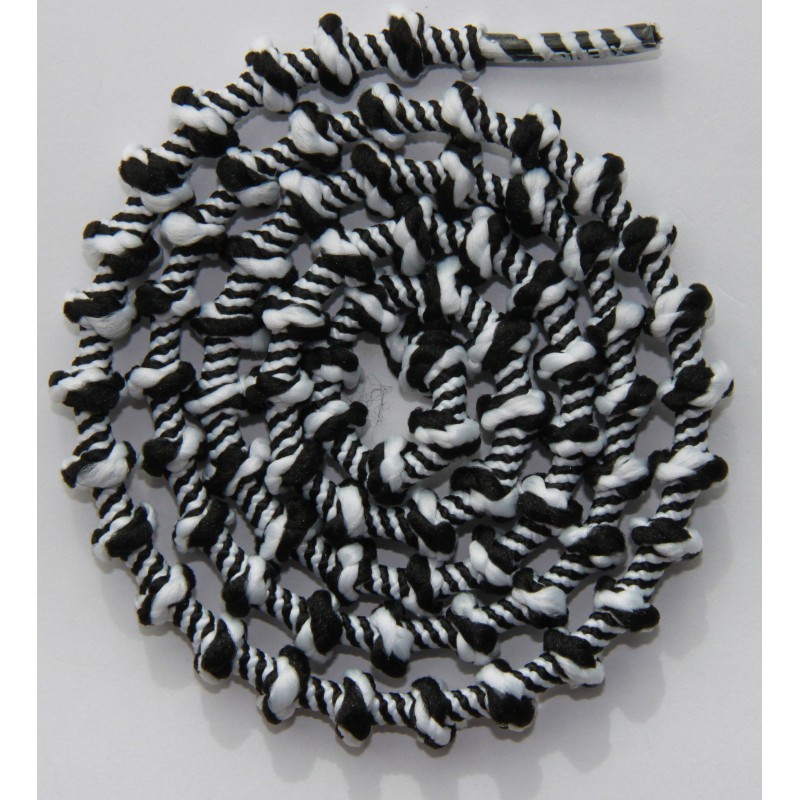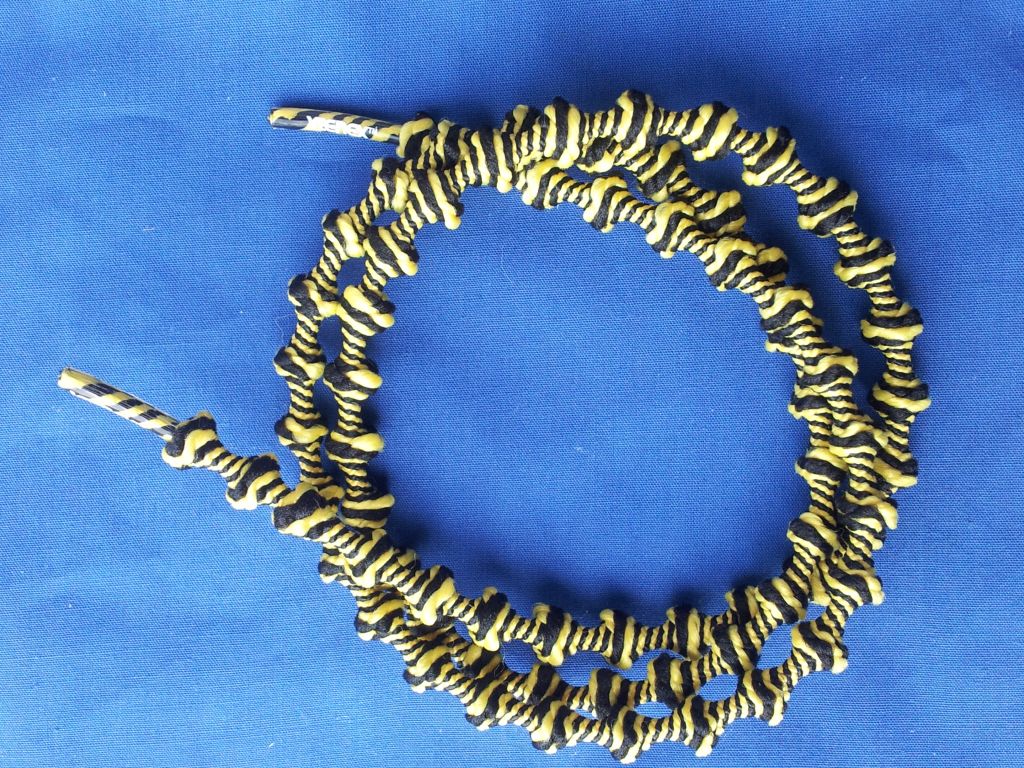 Xtenex Sport Laces X300 75cm
Xtenex X300 Sport Laces- ALL COLOURS- Used by world class Triathletes and Runners. New colours available for 2020.
These elastic laces allow for adjustable tensioning between each eyelet. They convert lace up shoes into slip-ons maintaining a customised, reliable fit.
UK RRP £10.95
This worldwide patented technology produces a sustainable customized tension fit between shoe eyelets. Patented Xtenex technology sets incrementally spaced knots along a strong rubber core.
When stretched the knots reduce for adjustment at an eyelet, then systematically reemerge to lock-in an ergonomic fit. The strong rubber core keeps the knots emerged, this allows the footwear to be securely fastened while converting lace-up footwear into convenient slip-ons.
This effective lacing system is perfect for runners, walkers, disabled people, children of all ages, athletes... anyone whose wants comfort, support and a customizable fit.
Length: 75cm
We currently offer shipping to UK, Ireland and Europe mainland.
We offer free shipping all orders over £20.
Estimated Delivery time: 2-3 days
Return Policy: We accept return on unopened and resaleable item
Please visit Shipping & Postage for more information
"I'd like to thank you for introducing my patients and me to your product. I've not been enthusiastic, in the past, about elastic shoe laces; however, with your imaginative modification to the laces, I have become an endorser. The Xtenex laces do not slip, keeping the heel in the proper shoe location and not causing the toes to encroach into the end of the toe box. These laces also do not damage the Dorsal Medial Cutaneous Nerves of the instep. My patients with severe arthritis, post surgery laminectomy or spinal fusions find these laces quite convenient. Again, thank you from my patients and me; keep up the good work."

Michael A. Goldman, D.P.M. Alpine Foot & Ankle Clinic
"I teach doctors about feet, gait, and orthotics that treat athletes around the world at every level. I look for products that give an advantage of time or function that I can rely on. The Xtenex shoe lace is one of those products. It combines the flexibility of Stretch, Strength, Stability and Security to a shoe that you only have to tie once. The collapsible knot technology is great for Triathletes or anyone who does not want to keep tying shoe laces but wants their shoe to just slip on."

Kevin G. Hearon, D.C.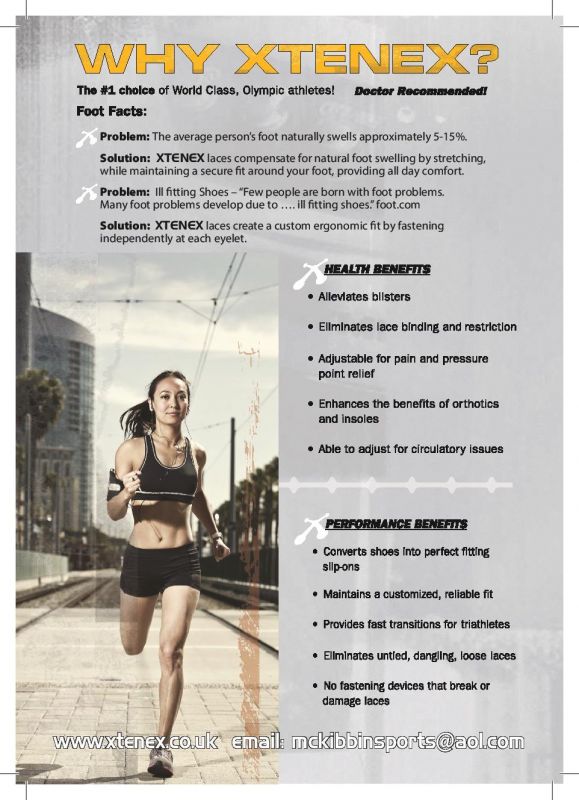 Instruction for lacing
STEPS:
Insert tip through eyelet. Position two hands on either side of eyelet.
Grab lace tip and section and section on the other side of the eyelet. Pull lace to stretch and collapse knots. Move lace through until desired section of lace has been reached. Gently release the lace and knots will reappear.
Continue until lacing is complete.

REMEMBER:

Remember to lace shoe loosely to start. Adjust tension after lacing.Leaving more knots between eyelets will produce a looser fit. Less knots between eyelets produces a tighter fit. For best performance allow some give in the lace. The knots need to retain their shape. Tighten to comfort....and never tie your shoes again! Repeat process to untie laces.
Different ways of tying off laces
The Leave It
Lace it and leave it just like it sounds, you can just lace your shoe and leave the ends "hanging' out".

The Knot It
Simply tie your lace in a knot.
The Tuck It
Simply tuck the laces under each side pointing them towards the front of the shoe and you have a clean and finished look.
The Cut And Knock
Once the shoe is laced and worn several times to be sure of adjustment, tie the end into a knot and then cut the loose end just before the knot. Burn (or stick) to agglomerate the loose end. Simple and effective.